Telegram, one of the most popular and secure messaging apps in the world, is also available for PC and in web version. These two complementary ways of using Telegram, which go beyond its app for iOS and Android, also include its options and characteristic tools, such as stickers, animated GIFs, the possibility of sending files up to 1 GB and private chats with messages that self-destruct, for example. Here we show you how to get and use Telegram Web and desktop.
Telegram Web and Desktop
Get the version of Telegram for desktop or use this app through browsing is very easy. You just have to access its official website, enter your phone number and verify it through the SMS that Telegram will send you. Both versions are constantly updated and are automatically synchronized with all your Telegram sessions, including that of your mobile phone. In addition, using Telegram on your computer -either in the web or desktop version- has many advantages, from the ease of writing to the possibility of saving data from your mobile internet plan, to name just a few examples.
In the case of Telegram Web, you will have to add a browser extension, currently compatible with Chrome and Firefox. Click on your browser and the system will show you a message.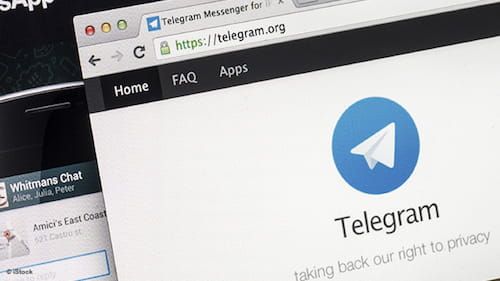 Hit OK ("Add to Chrome" or "Add to Firefox") and it will be added automatically. From now on you just have to go to web.telegram.org to chat with your contacts. We recommend that you create a shortcut to this page for faster access to Telegram Web.
The desktop version Telegram can also be installed easily by downloading the program on its official website (click here if you have Windows or Linux, and click here if you use MacOS. Once you have finished the installation and accepted the conditions of use, you can access Telegram from your computer by clicking on the icon that will appear on your desktop or programs folder.