More info
Resurface the best quotes from the famous books.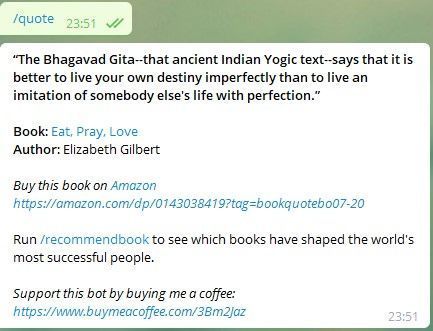 Description
Quote Bot sends you daily quotes from famous books 📚
Commands
Run /help to check what all things I can do.
Run /quote to get an instant quote.
Run /naval to get an instant quote on health, wealth and wisdom from Naval Ravikant (https://twitter.com/naval)
Run /recommendbook to see which books have shaped the world's most successful people.